How do you make Entrañas?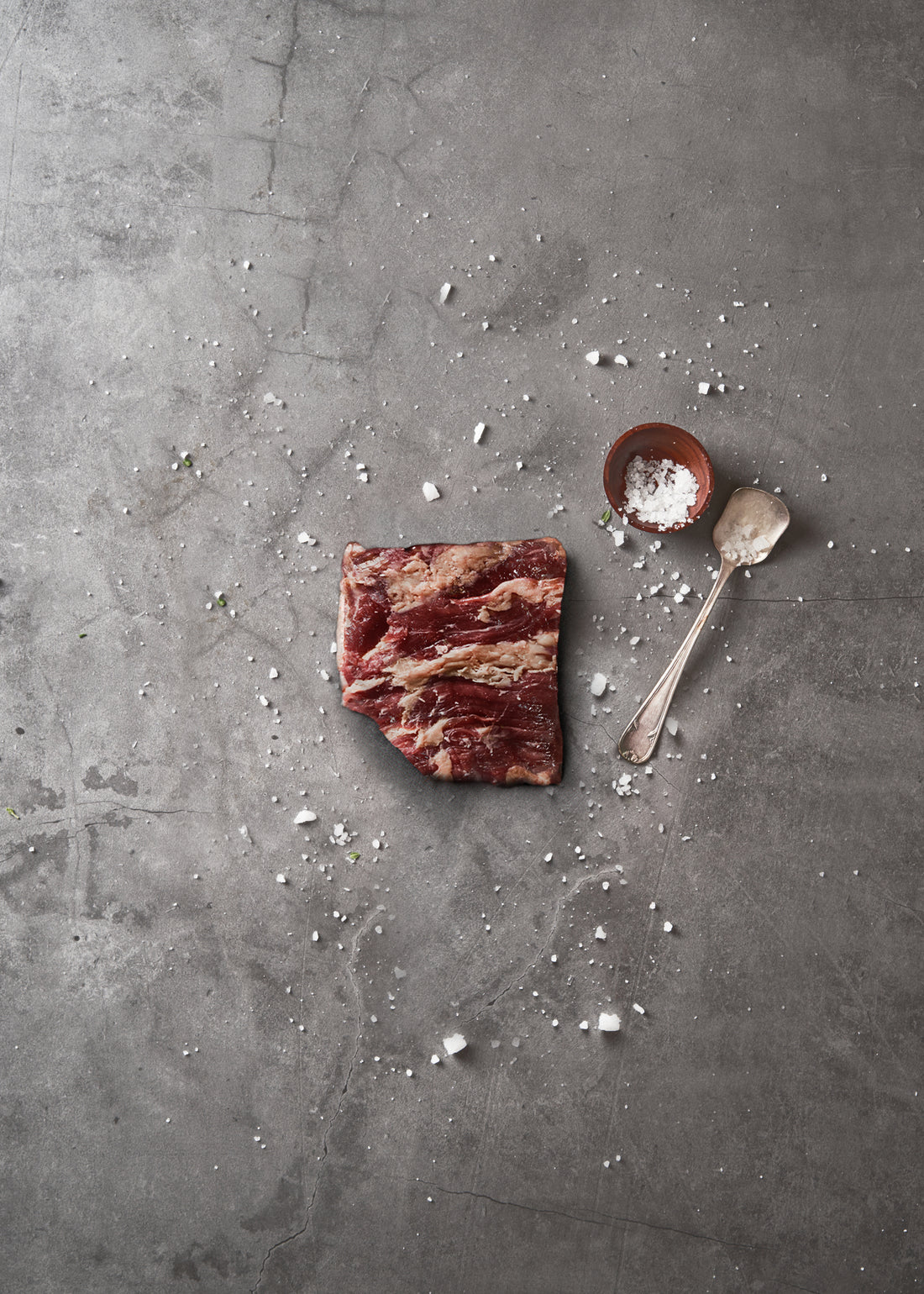 The word "entrañas" can be roughly translated to "skirt steak". But more precisely, the word actually means "bowels," because the meat comes from an area near the bowels of the cow. These thin, tender cuts of beef are perfect for cutting into small cutlets and starring in salads, tacos, or tortillas.
So exactly how do you make entrañas? Turns out it's pretty easy. Read more to find out how. 
Basic Method for Making Entrañas
The most common way to make entrañas is on the grill. But many people also cook them in the oven. Here's how to do it: 
 Preheat your oven to 450º F. This is going to seem a little high, but generally speaking these cuts of meat should be cooked at high temperatures,
Place the entraña on a sheet pan lined with foil. You can also wrap the entire bundle or pieces in foil for easier handling. 
Cook your entrañas for a max of 7 minutes. Then, take them out and flip them, putting them back to cook for another 5 minutes. This ensures that they are cooked through. This is also where wrapping the meat in foil comes in handy, as you can flip the whole bundle all together. It's especially helpful if you're cooking a lot of entrañas at once. 
What to Serve with Entrañas
Entrañas serve as an excellent protein-packed centerpiece to a meal. They are easy to make, extremely tasty, and work well with seasonings before and after cooking. Here are few sides that go well with entrañas: 
Great Sides with Entrañas
| | |
| --- | --- |
| Proteins | Crispy bacon, Ibérico Shoulder Ham, cured meats like chorizo and salchichón, fried or scrambled eggs  |
| Carbohydrates | Tortillas (crispy or soft, corn or flour), white rice, crusty bread, pasta, beans, potatoes, sweet potatoes, grilled corn   |
| Produce | Peppers, onions, zucchini, greens, spinach, cabbage, broccoli, tomatoes, avocado, mango |
_
Can you season entrañas? 
Seasoning entrañas is slightly less important than seasoning most other meats, as they cook for so little time and at such a high heat that they don't take on as much flavor. There are ways around this though.
The main method of seasoning entrañas is to apply the seasoning while you flip them. Just be sure to apply it to both sides. The best way to do this is to take them out of the oven, season the cooked side, and then flip them and apply it to that side. This will also work better when you put a layer of foil over them, as it means that any seasoning will stick a bit longer to the meat. 
What are the best Entrañas seasonings?
Some purists will stand by the idea of seasoning entrañas as little as possible. That means adding no more than a dash of sea salt and pepper after taking them out of the oven. 
But if you want to get more adventurous than that, try this: While the oven is preheating, mix milk or heavy cream with your favorite taco sauce. You just need the milk for texture, so only use a little bit of it. Then, apply this as a glaze over the entrañas using a pastry brush while you are flipping them.
The thickness of the milk and the stickiness of the taco sauce will combine to make a delicious sauce that clings to the entrañas. It will also make sure that it does not evaporate easily, ensuring it keeps its flavor after it comes out of the oven.