Lomo Alto Menu with Whole Foods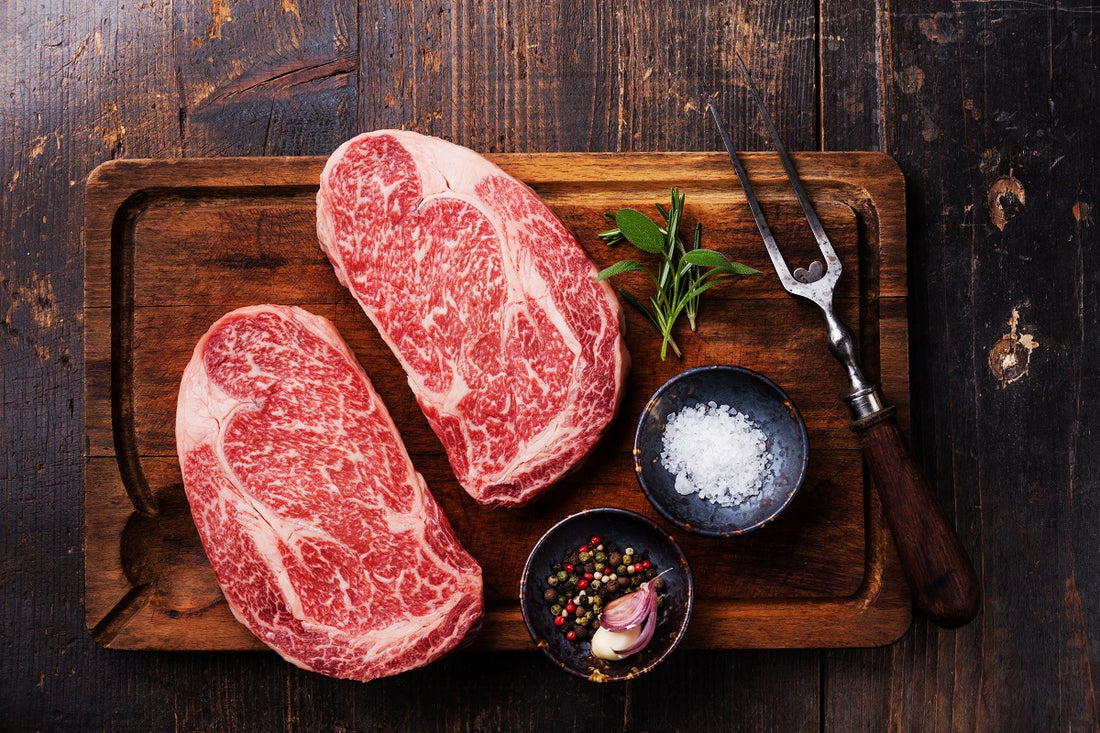 Beef lomo alto is a very lean type of meat and, therefore, a favorite of bodybuilders and weight watchers. It is a meat that contains high levels of protein, lacks carbohydrates, and has only six grams of fat per 100 grams of meat. In addition, it has no sugars. The total calorie intake is 120 per 100 grams.
Beef lomo alto with whole-grain foods
Although beef lomo alto is already in itself a very nutritious and light cut of meat, it is best to accompany it with other foods that are equally low in calories to have a healthy and balanced diet. Beef goes well with an infinite number of foods: from whole grain rice, to sautéed vegetables or light sauces.
In addition to its high protein content and lack of carbohydrates and sugars, beef loin is rich in vitamins B, K and D, as well as fiber, potassium, magnesium, calcium, zinc and other minerals.
The high content of zinc in beef loin facilitates the assimilation and insulin by the organism; in addition, it boosts the immune system, contributes to wound healing and helps in the metabolization of proteins. It also intervenes in the transport of vitamin A to the retina of the eye and contributes to combat fatigue.
The vitamin B5 present in beef lomo alto is ideal to combat stress and migraines, at the same time, it reduces excess cholesterol present in the blood. This food also contains good levels of vitamin B6, which turns the beef loin into a good ally for the prevention of heart diseases.
Preparing beef loin in a healthy way
If you are taking care of your health or your weight, and you include beef lomo alto in your balanced diet, you must know that it is not enough to only add this food; it is also important to take care of what you accompany it with, as well as to make sure that the other meals you make are equally healthy and nutritious.
Before doing anything else, don't forget to clean the meat and remove any accumulated fat. You can ask the butcher to clean the meat or do it yourself with your hands or with a knife.
Beef lomo alto can be prepared grilled or baked and seasoned with healthy condiments. To marinate the lomo alto you can add sliced garlic, lemon or lime, salt, freshly ground black pepper and cumin. This will suffice and is quite light. If you want the lomo alto to have great flavor, it is best to marinate it overnight before preparing it; it is also advisable to leave it at room temperature for at least an hour before preparing it, as it is not recommended to cook directly out of the refrigerator.
Once the lomo alto is marinated and out of the refrigerator, you will only have to heat the griddle or frying pan and add a drizzle of oil. Try not to add too much, just enough so that the lomo alto does not stick. On the griddle you may not need to add any oil. Let it cook on both sides for two or three minutes.
If you want to prepare it in the oven, it is also possible. You can also obtain a very healthy recipe. You only need to smear the baking dish or tray with a little extra virgin olive oil and add the meat at 180 degrees centigrade. Cover it with the dressing you prepared and leave it in the oven for about an hour. This will allow the meat to release all its juices.
Nutritious garnish
What to serve with beef lomo alto? This dish is so versatile that you can accompany it with anything. For example, with brown rice with no seasoning other than salt; brown rice can be replaced by quinoa, which is even lighter.
If you do not want the garnish to be a cereal, then the most advisable for you is some boiled vegetables. Boiled vegetables can be of the most varied types: carrots, broccoli, pumpkin, etc. Avoid sautéing vegetables with oil, as this makes them less light. If you want your lomo alto with mushrooms, add just a drizzle of extra virgin olive oil.
What about baked potatoes? Potatoes are a must in many diets and accompany almost all cuts of meat in restaurant menus. The problem is that potatoes, despite being nutritious, have carbohydrates, but not a lot of protein. If you want to avoid carbohydrates, don't go for potatoes.
Salads can be a good option, but be careful with the dressing for salads and the amount of stuff you put on them, because green does not always mean healthy. Lettuce, lamb's lettuce and broccoli are always a good option; for an ultra light salad: lettuce, onion and tomato.
And with sauce? It depends on the sauce you want to add. A barbecue sauce is not advisable, as it is caloric. But you might want to try a good tzatziki dip. This is a traditional Greek dish, made with yogurt (also Greek) and cucumber, and you can buy it ready-made or make it yourself.