Pork cheeks in piquillo peppers sauce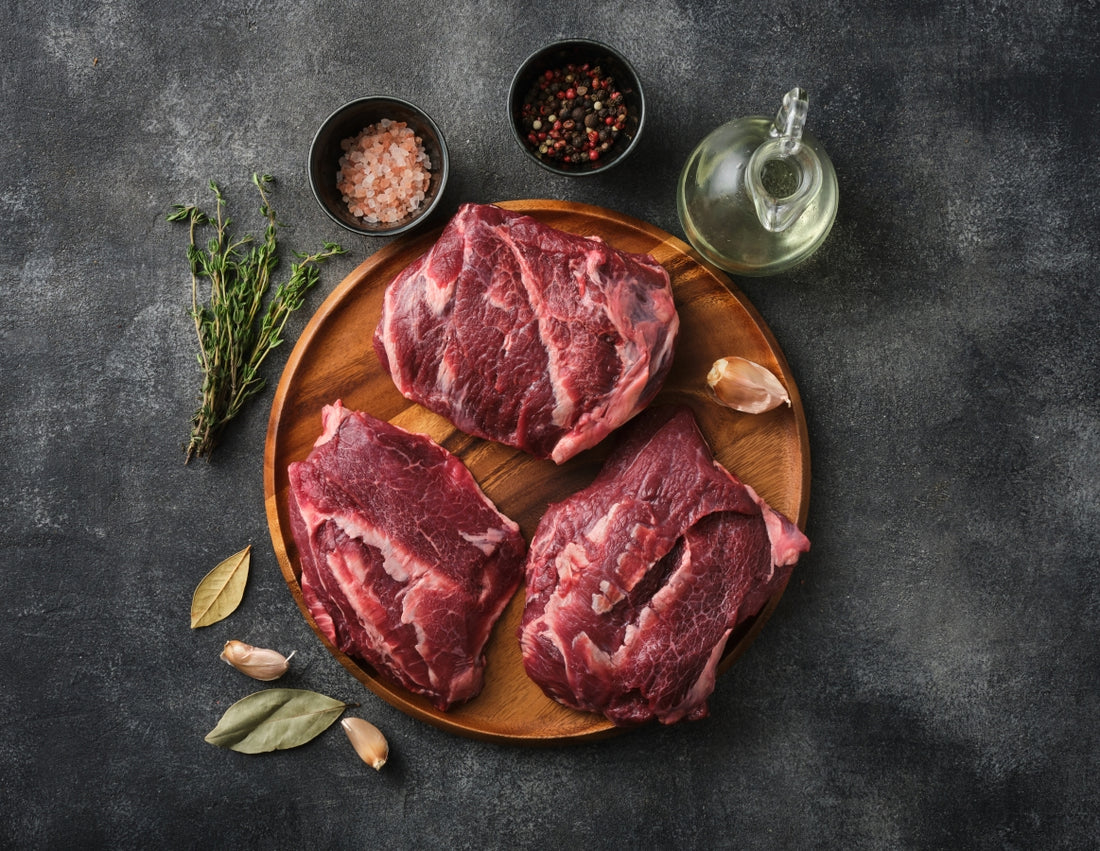 One of the cuts of meat that has recently become more fashionable in the kitchens of many restaurants is the cheeks, also known as carrillada. This piece belongs to the face of the cow or pig, specifically, to the lower jaw or cheeks. It is very meaty and somewhat gelatinous.
It is a lean meat, very lean, as it is an area exercised daily during the animal's chewing. Until recently, it was not considered because it was not considered a noble animal. However, it has turned out to be a tender and juicy delicacy.
Nutritional benefits of cheeks
Pork cheeks are of great nutritional value for our health. One of its main characteristics is that it provides all the essential amino acids our body needs to function correctly. But it is also meat rich in iron, a beneficial mineral for combating anemia, and B vitamins, necessary for the body to carry out many vital functions.
This type of meat is recommended for people with high cholesterol and those who follow a slimming diet due to its low percentage of saturated fats.
The vegetables accompanying this recipe provide the dish with vitamins, minerals, and fiber. In peppers, for example, antioxidants abound in vitamins A and C. These not only combat premature aging but also protect our skin from the sun's UV rays and prevent the onset of eye diseases.
Ingredients for two people 
4 boneless pork cheeks

4 piquillo peppers

1 onion

3 cloves of garlic

1 potato

1/2 glass of white wine

2 glasses of meat or vegetable stock

Sunflower oil

Salt

Flour
Preparation of the recipe
Prepare the vegetables: peel and chop the onion, garlic, and potato into small pieces. Cut the piquillo peppers into strips.

Flour the cheeks.

In a casserole, put a little oil and heat it over high heat. Before it starts to smoke, sear the cheeks on all sides. Set aside.

In the same pan, fry the onion and the chopped garlic. When the onion becomes transparent, add the wine and let the alcohol evaporate for a couple of minutes.

Add the cheeks and the bell pepper strips.

Stir to mix all the ingredients well and add the stock. Let it cook for about an hour over low heat.

Check that the cheeks are tender; if not, leave them longer.

Remove the cheeks from the pan and make a sauce with the cooking stock using a blender. Then pass it through a chinois strainer to obtain a delicate sauce.

Add the meat and potato again, and simmer for another 15 minutes.

Turn off the heat and let it rest for another 15 minutes. It will be ready to serve.
Tips for preparing pork cheeks with piquillos sauce
The cheeks are a type of meat that requires slow and long cooking for a soft and tender bite. That is why it is mainly used in stews and roasts.
For the meat to turn out perfectly, you must choose a good quality piece, as is the case with Iberian pork. But it also requires planning since you will need between one and two hours of cooking at medium-low heat, depending on the weight of each piece. Be careful not to overdo it because the cheeks will lose flavor and part of the gelatin, making them less tasty.
If you are short of time, you can cook them in a fast cooker. In approximately 25 minutes, you will have them ready.
What to serve with pork cheeks
In addition to bread for dipping in the piquillo bell pepper sauce, a plate of pork cheeks pairs well with white rice or mashed potatoes.