Spanish Cheeses: A Culinary Treasure to be Discovered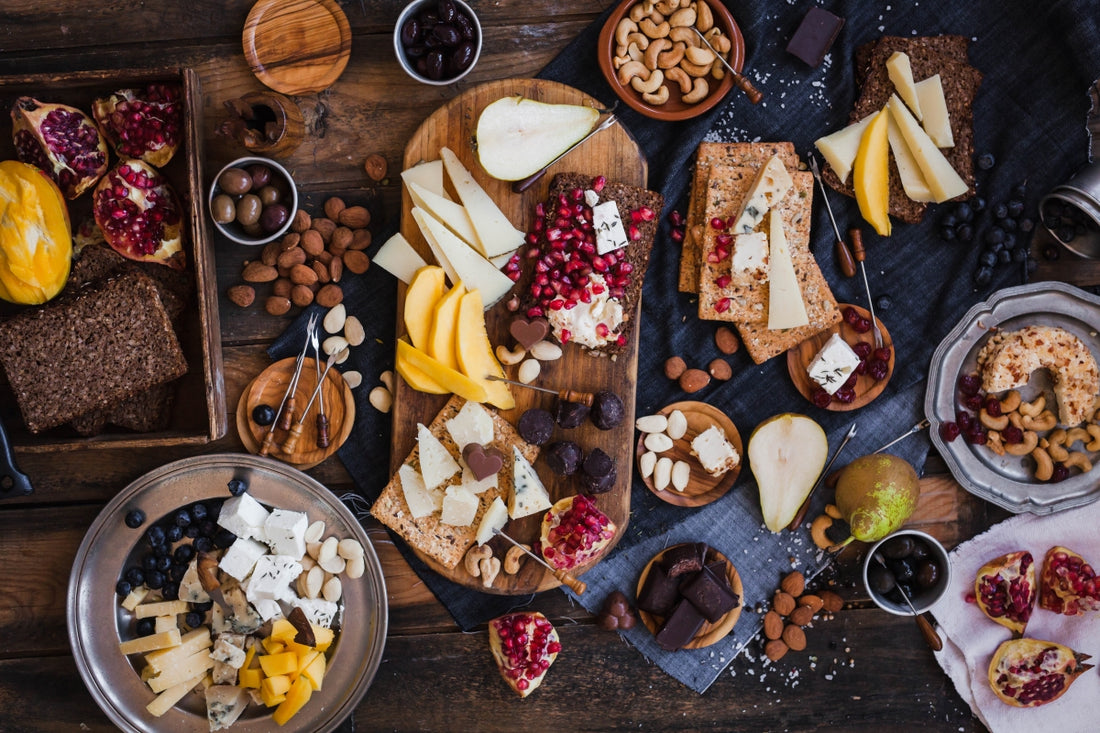 Cheese is one of the oldest foods in existence. In fact, it is believed to have existed long before written communication. When the Greeks discovered cheese, they called it a gift from the gods, as its taste was unlike anything they knew. And as people became more familiar with this food
Over time, they began to experiment with it, using different types of bacteria and molds to obtain a different result each time. Now, over the years, all countries have developed indigenous cheeses that represent them. And, in Spain, many of them have gained international recognition for their exquisite flavor.
All types
Each autonomous community in Spain has traditional cheeses that identify it; some are made with cow's milk and others with goat's milk, some with raw milk and others with pasteurized milk. In short, a lot!
However, not all of them have achieved worldwide fame. Only some of them have gained export fame and these are the ones that represent Spain around the world, so they are considered authentic culinary treasures.
Suitable for the most gourmet dishes, but also to enjoy at home every day. Spain really is a perfect country for cheese lovers.
Do you want to know the most famous ones? These are.
Manchego Cheese
This is undoubtedly the most famous cheese in Spain. Not only for its flavor, but also for appearing in one of the most famous Spanish novels of all times: Don Quixote. That is why it is not only consumed in Spain, as it is a great export product that thousands of people in different countries enjoy.
This cheese, protected by a denomination of origin in La Mancha, is a cheese with great aromatic qualities and a strong, slightly acidic flavor that, when cured, usually has a spicy touch.
To make it, it is necessary to use milk from sheep of the Manchega breed and, in general, it has a maturation period of between 30 days and 2 years.
Cabrales Cheese
This cheese is one of the most creative and, perhaps for that reason, it is also one of the most sought after around the world. Cabrales cheese, from Asturias, is suitable only for people who enjoy intense flavors and smells, as these are only some of the product's qualities. The others are a spicy touch and a buttery body.
It is said to be creative because it has a very peculiar way of being produced. It requires milk from two milkings, one in the morning and one at night. In addition, raw cow's milk combined with another animal must be used; it can be goat's, sheep's or both.
As if this were not enough, this cheese must mature in natural caves found in the European peaks, as they need the penicillium fungus to develop properly.
Mahón-Menorca cheese
This cheese is probably one of the few recognized cheeses that is made only with cow's milk. This product, with a dry and strong flavor, is created from the milk of cows from the island of Menorca, with an elaboration using ancient techniques that have passed from generation to generation.
They can be eaten semi-cured and fully cured so that, although they are the same cheese, they have a different flavor. The former mature for about 2 months, while the latter require at least 6 months.
Idiazabal cheese
If you have Lacha sheep and some time on your hands, then you can make one of Spain's most famous cheeses: Idiazábal. This cheese, originally from the Basque Country, has a soft, fatty consistency and an intense flavor, with acidic and spicy touches.
The cheese is made from raw milk, unpasteurized and with rennet of natural origin, so it is necessary to give it a salt bath and wait at least 2 months of maturation to taste the flavor of this cheese. This product is so delicious that it is considered a European gastronomic heritage.
Torta del Casar
We have been talking about hard textures and spicy touches, but Torta del Casar comes with a unique texture that provides a creaminess that makes people can't stop eating it.
This cheese comes from Casar de Cáceres and is made from raw sheep's milk. People enjoy this cheese with bread, as its interior can be spread on slices to enjoy its intense flavor.
With so many cheeses it is difficult to choose the most delicious one in the world, but it is good to know that if you want to discover which one it is, in Spain you have thousands of options to taste and compare. Always accompanied with a good glass of wine or with slices of Iberian ham of the best quality.