What is the #1 pork-producing country?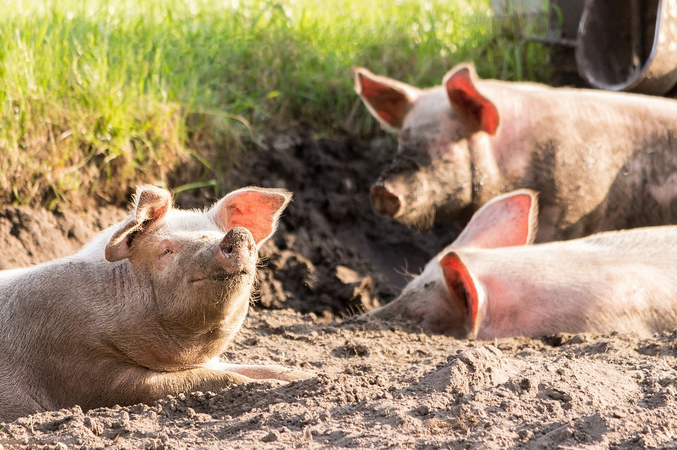 Pork is one of the most consumed proteins worldwide and plays a fundamental role in the food industry. Many countries stand out in pork production, but one, in particular, stands out as the undisputed leader in this field, and you may be surprised to learn which one.
China: the giant of pork production
China, the world's most populous nation, ranks first as the world's leading pork-producing country. With a rich pig breeding and production history, pork is an essential element in the Chinese diet and is part of its culinary culture.
You should know that pig farming in China is carried out on a large scale, from small family farms to modern industrial facilities. The provinces of Sichuan, Hunan, and Henan are some of the central pig-producing regions in the country. Combining traditional methods and advanced technology has steadily grown the Chinese pork industry.
Therefore, this industry is much more advanced compared to those less industrialized countries, which, although they also have their pig production, is far from being on a large scale.
Domestic consumption and exports
In the case of pork consumption in China, we can find some imposing figures. It so happens that the Chinese population, with its more than 1.4 billion inhabitants, has a deep-rooted tradition of consuming pork in its daily diet. It is estimated that more than 50% of pork production in China is destined for the domestic market, which shows the enormous demand and importance of this food in the diet of the Chinese population.
However, China's significant role as a global pork exporter must be considered. Chinese pork exports satisfy the global demand for pork and supply countries worldwide.
China is one of the leading pork suppliers on the international market, and its exports contribute to maintaining the global supply of this essential foodstuff. This means that the demand for pork worldwide would be challenging to meet without China's pork production.
On the other hand, China's relevance as a pork exporter is further highlighted when considering factors such as quality, competitive price, and the variety of products it offers. The Chinese pork industry has implemented quality and food safety standards to meet international requirements, which has contributed to its success in the export market, as it is not only one of the leading producers but has also managed to become one of the best in terms of quality.
Challenges and regulations
Not all is rosy in the Chinese pork industry, as it has faced a number of challenges in recent years. One of the most significant challenges has been swine disease outbreaks, such as African swine fever, which has affected the pig population and considerably impacted the country's swine production.
These outbreaks have led to the implementation of strict control and prevention measures by the Chinese government to contain the spread of diseases and protect animal health.
In addition to sanitary challenges, China has faced more stringent government regulations related to food safety and the environment. As a result, the Chinese government has established even stricter rules regarding quality standards, food safety, and environmental practices in the pork industry.
All these challenges and regulations have raised awareness in the Chinese pork industry at the producer and consumer levels. Producers have been forced to implement more stringent practices regarding biosecurity, disease control, and environmental management.
Consumers have also become more aware of the quality and safety of their pork products, which has led to greater demand for responsibly and sustainably produced pork. Overall, this has had a slightly positive impact on the environment.
It is worth mentioning that, despite these challenges, China continues to lead the world in pork production. The country's large demographic size, high domestic demand for pork, and deep-rooted culinary culture that values pork have helped it maintain its leading position in global pork production.
So now you know the number one pork-producing country in the world is none other than China, so it should come as no surprise that some of the conventional pork in your nearest supermarket may come from China.