Saucy Flank Steak Lollipops & Fries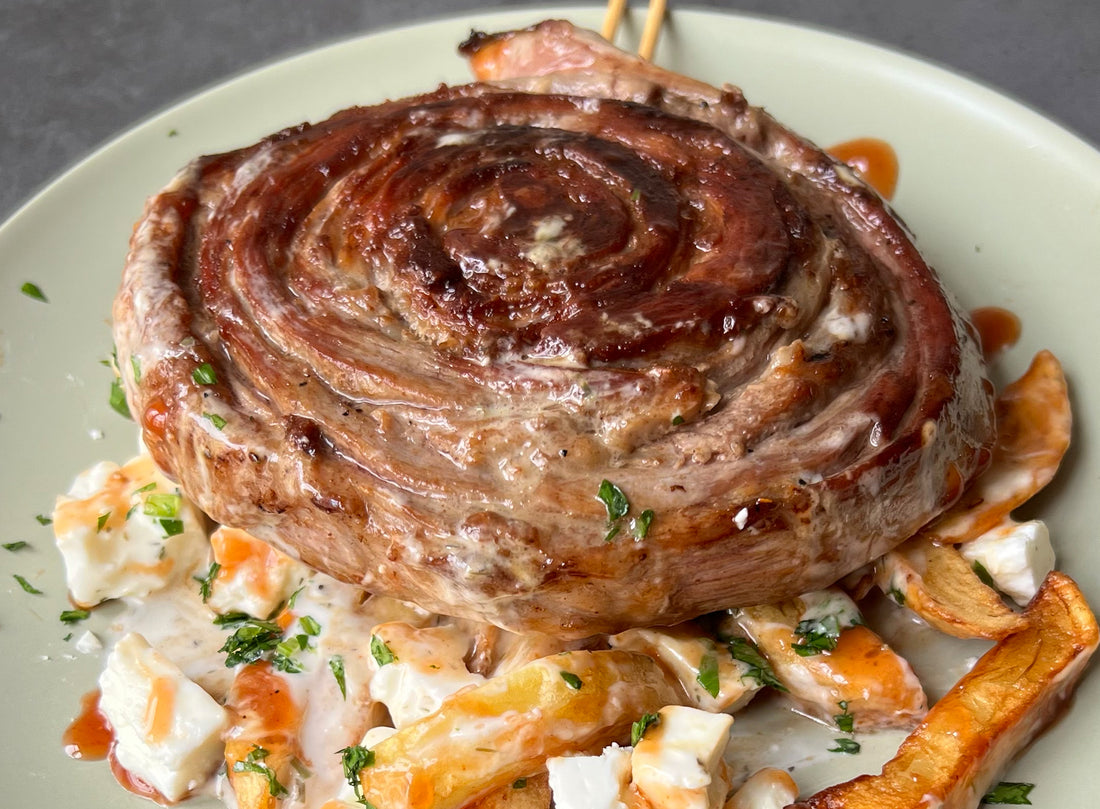 This is the amplified adult version of lollipops, made with Ibérico flank steak and glazed sweet with Capital City Mambo Sauce. 
Serves: 2
Ingredients
1 14-24 oz. Campo Grande Flank Steak 

2 medium potatoes

1 Tablespoon butter 

40g feta cheese, crumbled  

2 Tablespoons Capital City Mambo Sauce

2 Tablespoons Ranchera Sauce.

1 Tablespoon minced chives 

Salt

Freshly ground black pepper 
Preparation  
Season Flank Steak with salt and pepper on all sides. Cut lengthwise into 4 long strips. 

Roll strips up into tight rolls and use wooden or metal skewers to secure them. Set aside. 

To make the french fries, follow the recipe for our

frites

here. 

Once fries are ready, heat a cast iron pan over high heat and melt the butter. 

Cook the skewers in the butter for 5 minutes on each side (1-2 minutes more if you prefer your meat a bit more cooked), glazing the meat with Mambo Sauce after you flip the skewers. 

To serve, place the lollipops on a plate and top with french fries, feta cheese, Ranchera Sauce, and a sprinkling of chives.

¡Buen provecho!