How Much Pork to Cook Per Person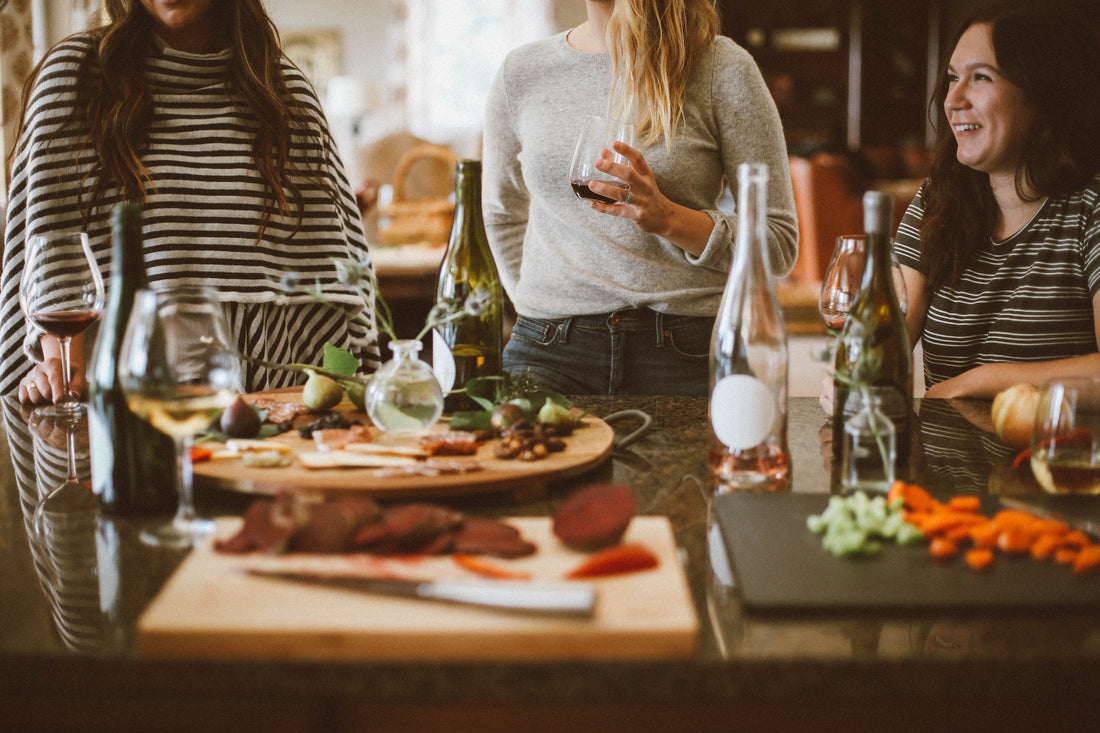 Making lunch for a crowd and not sure how much Ibérico pork to make? Whipping up a weeknight meal for the family? Cooking an intimate dinner for two and want the best cut?
We're diving into how much and what cuts of fresh Ibérico to cook for every group size. Whether you've got 2 or 12 eaters, you'll know exactly how many packs of Ibérico pork to order for any and every meal. 
How Much Pork to Cook Per Person
Here are a few things to keep in mind as you portion out your Ibérico cuts: 
The portions below assume you are also serving some kind of

side

along with the main meat. The recipes we recommend for each group include other ingredients like starches, legumes, or veggies to make it a complete meal.

If your eater count falls between the listed numbers, always

round up

. Skimping on food doesn't look good on anyone. You can always save the leftovers. 

Though we've listed how much of each cut you need to feed the listed number of eaters, feel free to

mix and match

cuts, especially if you're feeding a crowd. That way everyone can try a little bit of everything. 

Our estimates are based on

7-10 oz.

per person for cuts without bones and

14-17 oz.

for cuts with bones. If you have tons of hearty sides or loads of appetizers, you can lean on the smaller size portions. 
Cooking Ibérico Pork for 2
Secreto: 1 pack

4-Rib Rack: 1 pack  

Presa: 1 pack will feed 2 with leftovers

Abanico:1 pack

Pluma: 1 pack 

Flank Steak:1 pack 

Coppa: 1 pack will feed 2 with plenty of leftovers

Loin Roast: 1 pack 

St. Louis Ribs:1 pack 
Recipe Recs: 
4 Rib Rack with Pickled Onions & Yogurt 
Asian Inspired Sous Vide St. Louis Ribs 
Abanico Ibérico with Potatoes & Mushroom Brandy Sauce 
Cooking Ibérico Pork for 4
Secreto: 2 packs

4-Rib Rack: 2 packs

Presa: 1-2 packs, depending on sides

Abanico: 2 packs

Pluma: 2 packs

Flank Steak: 2 packs

Coppa: 1 pack 

Loin Roast: 2 packs

St. Louis Ribs: 2 packs
Recipe Recs:
Loin Roast Sandwich with Pesto & Red Pepper Mayo
Roasted Coppa with Nut Raisin Sauce 
Presa with Spicy Avo Cream & Crispy Broccoli 
Cooking Ibérico Pork for 6
Secreto: 3 packs 

4-Rib Rack: 3 packs

Presa: 2 packs

Abanico: 3 packs

Pluma: 3 packs

Flank Steak: 3 packs

Coppa: 2 packs with some leftovers 

Loin Roast: 3 packs

St. Louis Ribs: 3 packs 
Recipe Recs:
Teriyaki Abancio & Loin Roast Burger 
Secreto Steak with Chimichurri & Crispy Potatoes 
Black Beans with Secreto Ibérico
Cooking Ibérico Pork for 8 
Secreto: 4 packs 

4-Rib Rack: 4 packs

Presa: 3 packs

Abanico: 4 packs

Pluma: 4 packs

Flank Steak: 4 packs

Coppa: 2 packs 

Loin Roast: 4 packs 

St. Louis Ribs: 4 packs 
The Ultimate Sampler: 2 Secreto filets, 2 4-Rib Racks, 1 St. Louis Rib Rack
Recipe Recs:
Cooking Ibérico Pork for 10
Secreto: 5 packs 

4-Rib Rack: 5 packs 

Presa: 3-4 packs 

Abanico: 5 packs

Pluma: 5 packs

Flank Steak: 5 packs 

Coppa: 3 packs  

Loin Roast: 5 packs 

St. Louis Ribs: 5 packs 
The Ultimate Sampler: 2 Pluma, 1 Coppa, 1 St. Louis Rib Rack
Recipe Recs: 
Spicy 3-Cheese Coppa Montaditos
Coppa Carnitas Sandwiches with Apple Slaw 
Cooking Ibérico Pork for 12
Secreto: 6 packs

4-Rib Rack: 6 packs

Presa: 4 packs

Abanico: 5 packs 

Pluma: 6 packs 

Flank Steak: 6 packs

Coppa: 3 packs with some leftovers 

Loin Roast: 6 packs 

St. Louis Ribs: 6 packs
The Ultimate Sampler: 2 Presa, 2 Loin Roasts, 1 St. Louis Rib 
Recipe Recs:
Presa Montaditos with Goat Cheese & Honey (x3) for appetizers 
N U M B E R   O F   E A T E R S







T

H

E 




C

U

T

S 

2

4

6

8

10

12

Without bones

¾ - 1¼ lbs

1¾ - 2½ lbs 

2⅔ - 3¾ lbs

3½ - 5 lbs 

4⅔ - 6¼ lbs

5¼ - 7½ lbs

With bones 

1¾ - 2¼ lbs

3½ - 4½ lbs

5¼ - 6¼ lbs

7 - 8½ lbs

8¾ - 10⅔ lbs

10½ - 12¾ lbs

Secreto

1 pack

2 packs

3 packs

4 packs

5 packs

6 packs 

4-Rib Rack

1 pack

2 packs

3 packs

4 packs

5 packs

6 packs 

Presa

1 pack

1¼ packs

2 packs

3 packs

3¼ packs

4 packs

Abanico

1 pack

2 packs

3 packs

4 packs

5 packs

6 packs 

Pluma

1 pack

2 packs

3 packs

4 packs

5 packs

6 packs 

Flank Steak

1 pack

2 packs

3 packs

4 packs

5 packs

6 packs 

Coppa

½ pack

1 pack

1½ packs 

2 packs

2½ packs 

3 pieces

Loin Roast

1 pack

2 packs

3 packs

4 packs

5 packs

6 packs 

St. Louis Ribs 

1 pack

2 packs

3 packs

4 packs

5 packs

6 packs